Aegte Organics Vitamin C De-Tan Face Wash Goodness of Beetroot & Tomato Clears Skin Tan from the very 1st use
Welcome glowing skin everyday with Vitamin C De-Tan Face Wash. Beetroot is rich in Vitamin C that protects the skin from signs of aging, such as wrinkles. It can also be used as a body wash to retain the moisture content of the skin. Tomato works as a natural astringent to reduce blackheads. Its vegan formulation helps defend against the damage from UV light causing pigmentation and dullness. This face wash treats various skin conditions, including acne, eczema, and sunburn.


VITAMIN C
Vitamin C protects the skin from sun damage, it also boosts the production of collagen, leading to removing wrinkles and sagging of skin. It makes skin firmer and smooth and even skin tone. The antioxidant properties of Vitamin C help fight free radicals and damage caused by UV rays.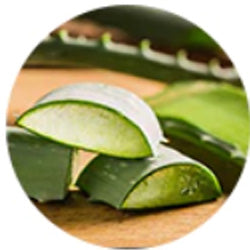 ALOE VERA
Aloe Vera is a super ingredient for sensitive skin. The cooling properties of the plant help in soothing redness, infection, rash, and itchiness.

BEETROOT
The vitamin C in beetroot protects the skin from the signs of early aging. It is also rich in various other nutrients such as folate, potassium, fibre, antioxidants and helps in purifying the blood. This in turn aids the anti-aging properties of the skin.

TOMATO
Tomatoes are full of enzymes that make them great as an exfoliator that helps in getting rid of dead skin cells. It helps in reducing the oil content from your skin. It contains vitamins A, C, and K that help in maintaining a proper pH level for your skin and have deep cleansing properties.

FAQ
This product is safe to use by men and women both and since it is organic and natural this product is safe to use by everyone.


Its vegan formulation of Beetroot & Tomato helps reduce suntan and brightens skin tone.


It is a 100% natural amalgamation with vegan and organic ingredients for effective results with frequent application.

Yes, it has safe ingredients that gently clears off impurities, unclogs pores and removes makeup.
Aegte Organics Vitamin C De-Tan Face Wash | Goodness of Beetroot & Tomato | Clears Skin Tan from the very 1st use
Aegte Organics Vitamin C De-Tan Face Wash | Goodness of Beetroot & Tomato | Clears Skin Tan from the very 1st use
Aegte Organics Vitamin C De-Tan Face Wash | Goodness of Beetroot & Tomato | Clears Skin Tan from the very 1st use
Marketed By
Aegte Lifescience, B-16, Ground Floor, Infocity-1, Sec-34, Gurgaon - 122001
Manufactured By
Adorn Naturals, B-18/5, Second Floor, Jhilmil Industrial Area, Delhi 110095