Aegte Eye Brow & Lash Growth Serum with Hemp Seed Oil, Biotin & Vitamin E 7ml
Aegte Eyebrow & Lash Growth Serum is made of precious herbs and essential oil which helps stimulate the growth of Eyelashes and adds a hint of black colour to it. It helps nourish the lashes from the roots and make it stronger so that fat doesn't fall because of makeup application or while removing the process. You're just 1 swipe a day away from healthier, fuller-looking lashes and brows!


Almond Oil
Almond oil also contains retinol, vitamin E, and vitamin K, which can keep the delicate skin under your eyes smooth without irritating it.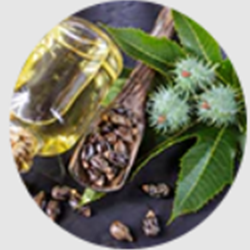 Castor Oil
It contains Vitamin E works as a powerful antioxidant that conditions your lashes and keeps them from falling out. It also helps repair damage to hair follicles, which then promotes hair growth.


Vitamin E
Vitamin E oil helps reduce the oxidative damage that contributes to hair loss. It has been promoted as an ingredient that can moisturize and strengthen the eyelashes.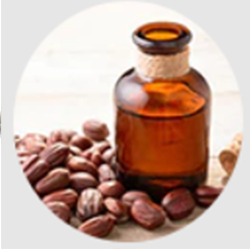 Jajoba oil
Jojoba oil moisturizes the lashes and protects the hair follicles which allows the eyelashes to grow longer and thicker before they can fall out.


FAQ
The presence of natural actives stimulates the growth of hair on eyebrows and eyelashes making them stronger and thicker everyday.


This eyelash serum is made with 100% pure vegan and natural ingredients making it absolutely safe to use on the skin.


You can apply it after your might skin care routine and leave it overnight to see results in a few days.

Yes, absolutely. It is a very thin and light weighted formula to suit all skin types without making the skin and eyelids oily or greasy.
Marketed By
Aegte Lifescience, B-16, Ground Floor, Infocity-1, Sec-34, Gurgaon - 122001
Manufactured By
Chem Master Laboratories, 2/2, Shivaji Nagar Rd, Malwa Mill, Indore, Madhya Pradesh 452001


Aegte Eye Brow & Lash Growth Serum with Hemp Seed Oil, Biotin & Vitamin E 7ml
Long eye lashes
Love it very effective formula