Aegte Complete Hair Defense Detangling Conditioner 250ml
Refresh your hair without stripping or depleting its natural oils and nutrients with this Aegte Complete Hair Defense Conditioner. This Conditioner is enriched with Red Onion, Fenugreek Seeds, Kalonji & Amla which is beneficial against hair fall and dandruff. Conditioner helps providing Silky, Smooth and Tangle free Hair & production of healthy skin cells and hair growth. Enriched with Fenugreek Seeds, Red Onion, Kalonji, Amla for dry and damaged hairs.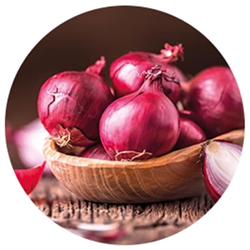 RED ONION
Red onion induces hair growth, it nourishes hair and scalp and restores its nutrients. Onion minimizes the breakage and thinning of hair. Its antibacterial and antifungal properties fight away dandruff, scalp infection and greying of hair.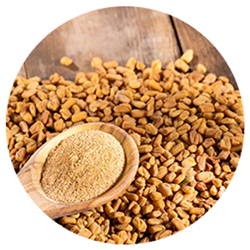 FENUGREEK SEEDS
Fenugreek or Methi dana is rich in potassium, zinc, selenium, manganese and iron, it is a powerful antioxidant and strengthens hair. It also nourishes hair follicles and stimulates hair growth. It is high in protein and nicotine acid content which are beneficial against hair loss.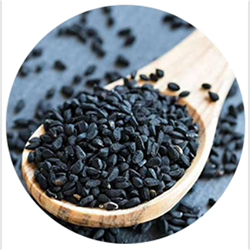 KALONJI
Also known as Black seeds, Kalonji is helpful in hair regrowth and is packed with amino acid, antioxidants, and anti-inflammatory compounds as well as minerals such as zinc and copper. Nutrients present in kalonji fight hair problems like scalp infection, thinning and breakage.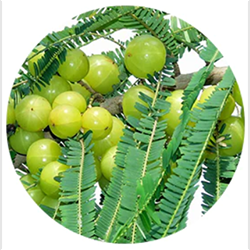 AMLA
Amla is one of the oldest and most used ayurvedic remedies for everything be it, skin, eyes or hair. Amla is known as Indian gooseberry and it has a plethora of medicinal properties, it cures hair loss, premature greying of hair, strengthens hair, thickens hair, induces luster and shine in the hair.

FAQ
Yes, this product is suitable for both male and female. Aegte Complete Hair Defense Conditioner has been designed to suit every hair type and gender. It nourishes every hair strand and promotes hair growth.
It has conditioning properties that nourishes your hair and scalp. The antibacterial properties of the conditioners prevents dandruff-causing bacteria due to its formulation of such ingredients that smoothens the hair texture.
Yes, it is free of chemicals and is a complete organic conditioner. Neither does it contain Sulphate nor Paraben.
Yes, it is a complete solution which boosts hair growth and helps control hair fall with regular use. It even helps reduce dandruff, split ends and dull hair along with extra smoothness.
Marketed By
Aegte Lifescience, B-16, Ground Floor, Infocity-1, Sec-34, Gurgaon - 122001
Manufactured By
AG Industries, B-55, B Block, Sector 83, Noida, Uttar Pradesh 201305