Aegte #nonsmudge HD 24hr Stay Kajal - Jet Black & Smudge-Free
Give dimension to your eyes with the intense pigment of Aegte 24Hr Stay Kajal. Formulated with the goodness of 100% Vegan & Natural essential oils like Almond, Castor & Chamomile Oil to promote eyelash growth and retain moisture content. It has Vitamin C that acts as an antioxidant to keep the eyes safe and provide essential nourishment to the eyes. The Waterproof & Smudgeproof Kajal Stays for 24 Hours. Being free from toxins and chemicals, makes it ideal for Kids to use and can be applied as a Kajal, Eyeliner & Create Magnificent Smokey-Eyes.
ALMOND OIL
Almond oil is a gentle oil that is rich in vitamins. Oil from the almond nut contains nourishing Vitamin E, calcium and magnesium which hydrates each lash, making it stronger. It promotes the growth of eyelashes.
VITAMIN C
The HD #nonsmudge Kajal is formulated with Vitamin C to craft a Kajal that is rich in colour. It glides effortlessly on the eyes while adding a frame to the eyes. It has beneficial ingredients like Vitamin C for hassle free application to give your eyes both color and care.It's also anti-inflammatory and pacifies eye irritation.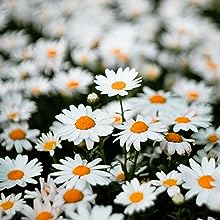 CHAMOMILE OIL
Chamomile Oil smoothes and replenishes delicate skin around eyes. It reduces the appearance of fine lines and wrinkles, while reducing puffiness and eyebags. The anti-inflammatory benefits of the Chamomile makes this #nonsmudge Kajal, an essential part of our eye care makeup game.
CASTOR OIL
It contains Vitamin E and works as a powerful antioxidant that conditions your lashes and keeps them from falling out. It also helps repair damage to hair follicles, which then promotes hair growth.
FAQ
Due to its water-water-proof & smudge-proof formula it stays for hours without the tension of any smudge or stains.
It has real ingredients like Castor Oil proven to enhance the health of eyelashes making them stronger and fuller.
The natural intense black pigmentation of the Kajal makes it ideal to be used as an eyeliner on the lash line for a bold eye-look.
This #nosmudge Kajal is made with 100% pure vegan and natural ingredients making it absolutely safe to use on the skin.

Marketed By
Aegte Lifescience, B-16, Ground Floor, Infocity-1, Sec-34, Gurgaon - 122001
Manufactured By
Sheenbox Cosmetix LLP, 17/39, MIDC, New Chemical Zone Taloja, Navi Mumbai 410208
Aegte #nonsmudge HD 24hr Stay Kajal - Jet Black & Smudge-Free
Very nice, stays perfect for a long time
It very nice i love it so much
It very nice i love it so much
Very close to it's claim
It's dark and stays as is for good 4-5 hours. Good one
Indeed Nonsmudge
I'm not the Kajal kinda person but this is indeed smudge proof . Great for people who do wear Kajal . Cause I'll be using it too 😜